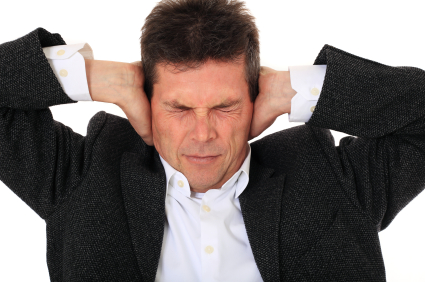 A 54 year old man presented to this clinic in October 2010 complaining of a high pitched ringing sound in his ears.  He had been suffering with this tinnitus for the last eight months.  His GP could not find any medical reason for the tinnitus.  He found that the tinnitus was aggravated by certain neck movements and also by putting pressure on his head.  Thinking that it might be coming from his neck he decided to give chiropractic a chance to alleviate his symptoms.  He had previously seen a chiropractor 20 years ago.  In the last two years he had also suffered from a headache on a weekly or fortnightly basis.  The headache was accompanied by some blurry vision and loss of balance.
On examination it was found that the tinnitus was aggravated by all movements of his neck and by compression of the cervical spine.  It was found that there was acute inflammation of the C12 facet joint on the right side of his neck and there was muscle spasm and pain in his suboccipital muscles.  He also had acutely inflammed ribs on both sides at the level of T34.  Otherwise the rest of his spine and musculoskeletal system was unremarkable.
An upper cervical adjustment was performed on the initial consultation and there was an immediate relief of the tinnitus in the right ear.  There was no change in the tinnitus in the L ear.  By the third consultation there was a definite improvement in the tinnitus in both ears.  By the fifth and final consultation the patient reported that there was no longer any tinnitus, and that he had complete relief of his headaches.
This patient suffered from subjective tinnitus and the most common cause of this disorder in the absence of any ear pathology is inflammation of the upper cervical spine or inflammation of the temporo-mandibular joint.  It is thought to be the result of abnormal neuronal activity caused by inflamed structures immediately adjacent to the ear canal.